QIACHIP
Qiachip 12V RGB Light strip controller Kit | Wireless RF control | 433MHz | 17 buttons LED or RGB control
Regular price
$5.99
$0.00
Unit price
per
Package include:
Transmitter  *1
Receicer   *1
Product parameter:
Model: KTRGB-17K-4+RGB-12V-4
Rated voltage: 12 (V)
Adjustment range: 20m
Connection method: wireless remote control RF
Control method: remote control
Control range: LED light strip
Interface type: 4PIN
Signal mode: RF 433
Dimensions: 33x12x2 (mm)
Weight: 25 (g)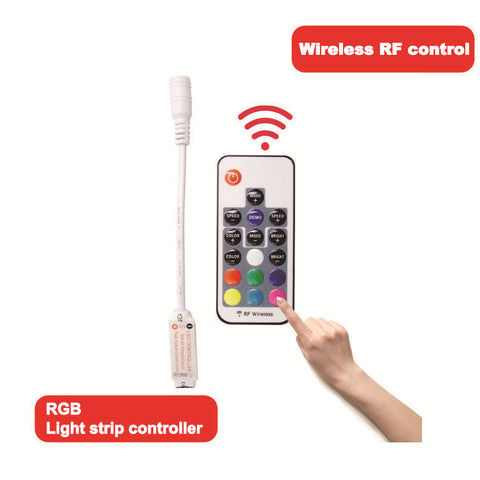 Features

The remote control is powered by a standard 3.0V button battery, and the quiescent current is less than 1uA. It can be stored for more than 2 years, and the life span is more than 6 months under normal use (10 taps per day). The remote control adopts a crystal oscillator solution with temperature compensation and voltage compensation. In different working environments, the effective communication distance is guaranteed to be more than 20 meters within the power range of the remote control.

The receiving end can support 5V-12V function, freely matching according to the LED light bar. The single-color effective load is up to 1A current, which can be competent to insert the light bar arbitrarily to ensure sufficient LED light length. The receiving end chooses high-quality SMD crystal oscillator, and the board temperature rises under heavy load, which can still show good wireless performance. At 12V power supply, the power consumption of the entire receiving end board is as low as 7mA.

Set matching :

Within 5 seconds of powering on the receiving end, press the R key + B key, and the RGB wheel of the receiving end flashes once, indicating that the code is successfully matched. Each receiving end can only memorize 5 remote control IDs, more than 5 remote controls that have been coded first will be automatically squeezed out.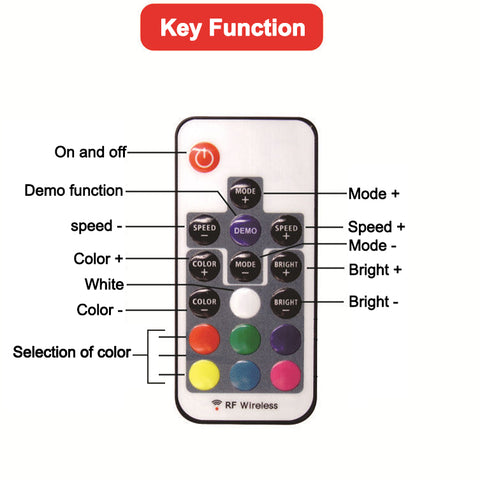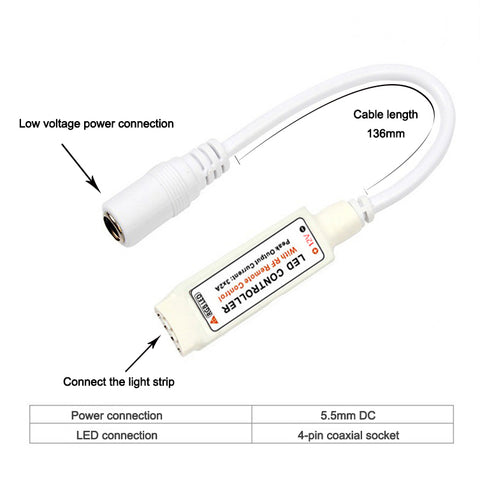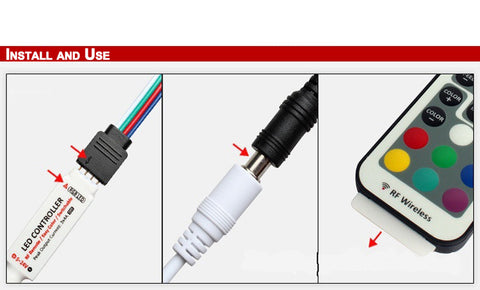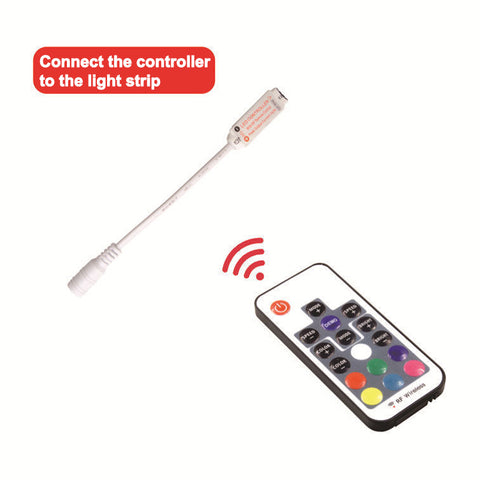 ---
Share this Product
---