QIACHIP
Qiachip KR2201WB WIFI remote control (Without RF)
Regular price
$5.99
$0.00
Unit price
per
Package Included:

WIFI Remote Control switch (KR2201WB)     *1
User manual                                 *1
Package                             *1

Qiachip KR2201WB
Specifications:
Input Voltage: AC 90V-250V 50/60Hz
Max Current: 10A
Max Resistive load: 2200W (AC220V)
Max Incandescent lamp: 2200W (AC220V)
Max Inductive load: 500W (AC220V)
Max Capacitive load: 200W (AC220V)
Max Energy-saving lamp: 300W (AC220V)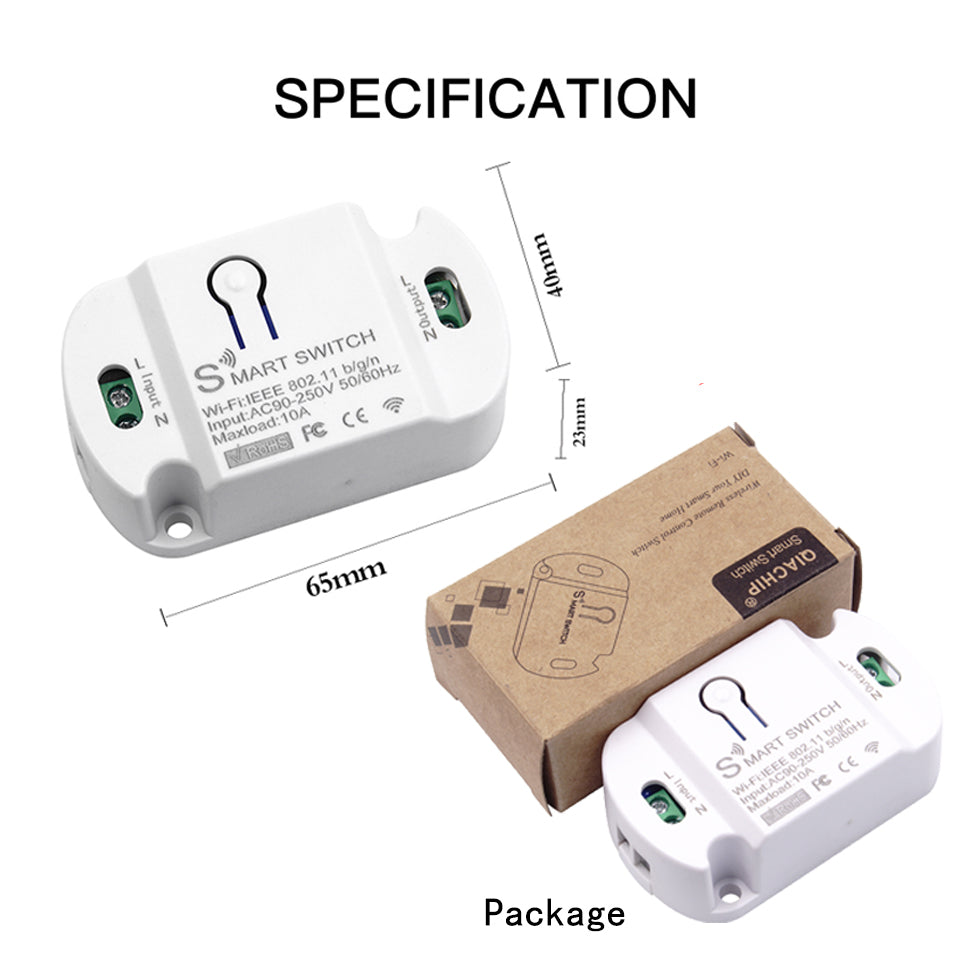 How to connect the device to Wi-Fi ?
*This controller can only be controlled by APP(WIFI).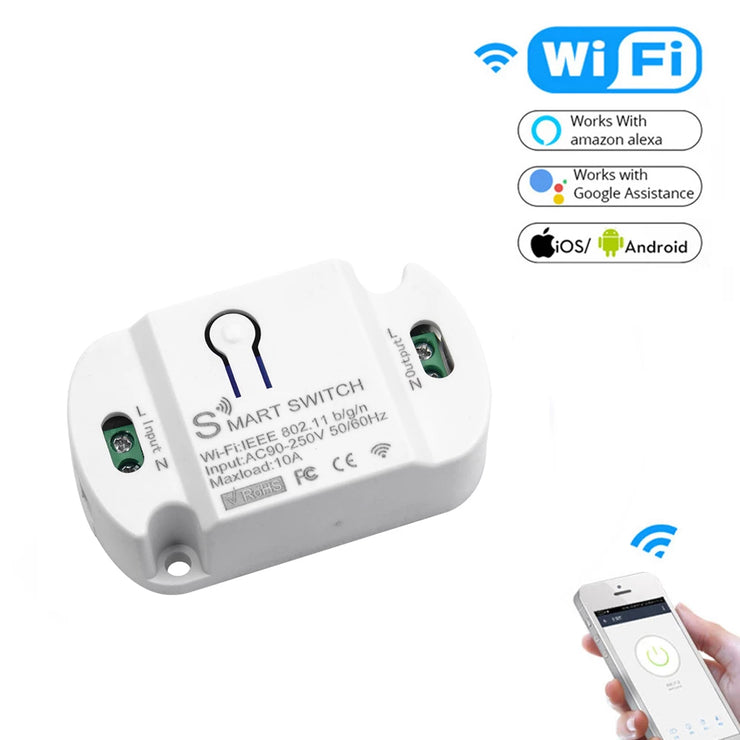 First of all :
Power on the smart switch and make sure that the phone is connected to the Wi-Fi network in the 2.4GHz frequency band; turn on the phone's Bluetooth.
Make sure that the device, mobile phone, and router are close to each other.
Download and open the App:
Search for "Smart Life" in the App Store or scan the QR code below to download and install the App;
For the first download and use, please click the "Create New Account" button to register;
If you already have an account, click the "Log in with an existing account" button.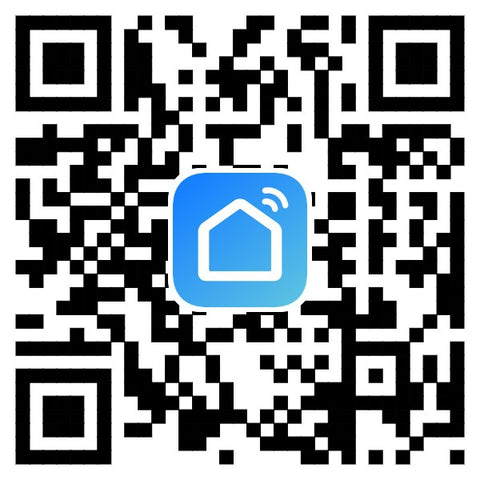 Reset the smart switch: Press and hold the button on the smart switch for more than 6 seconds until the LED indicator on it flashes quickly.

Open the "Smart Life" APP, click the "+" in the upper right corner to enter the device addition page, and then select "Auto Scan" (please turn on the Bluetooth function of the phone before performing this operation) to start searching for nearby devices to be added. After discovering the device to be added , The icon and name of the device will appear on the APP page or a prompt page will pop up, then please follow the APP prompts to add the device
After the smart switch is successfully connected to Wi-Fi, you can see the newly added device on the home page of the Smart Life APP.
For more content, click the link below to view:
---
Share this Product
---