QIACHIP
WiFi Smart Lamp Holder Remote Control Light Socket E26 E27 Bulb Socket Adapter, eWeLink APP Remote Timing, Compatible with Alexa and Google(Wi-Fi + 2.4G)
Regular price
$2.00
$0.00
Unit price
per
About this item
【Two remote control methods】 ①Use the eWeLink APP for remote control, as long as the lamp head is in a place with 2.4G WiFi, it can be controlled. ②Even if there is no 2.4G Wi-Fi at home or the network is suddenly disconnected, there is a remote control for remote control. It adopts 2.4G technology, anti-interference, and the longest distance can reach 40 meters.
【App Remote Control】The light head transmits data to the cloud platform through the Wi-Fi router, and you can remotely control the connected appliances through the free eWeLink App or Wechat mini program. You can download the iOS version in the App Store and the Android version in Google Play. eWeLink lets you easily control your device.
【Compatible with Alexa and Google Home】Add the "eWeLink Smart Home" skill, synchronize the devices under the eWeLink account, and then use the speaker to control the eWeLink Support device
【Timer function】You can freely set the timer and countdown, or create a scene, for example, you can set the light to automatically turn on at dusk and turn off automatically at dawn.
【Group Control】 Set all smart light bulb sockets as a group and turn off with one key. One wifi light head can be controlled by multiple mobile phones. Share it with your family and everyone can easily control it. Great for hard-to-reach lights without an ON/OFF switch
Product Parameters
This is an eWeLink series Wi-Fi+2.4GHz lamp holder, with functions such as timing, scene setting and intelligent linkage, compatible with Amazon Alexa, Google home.
Product Name : eWeLink Wi-Fi Smart Lamp Holder
Input Voltage : AC 90~250 V 50/60HZ
Output Voltage : AC 90~250 V 50/60HZ
Support Platform : Android 5.0 & IOS 10 or higher
Communication Frequency : Wi-Fi (802.11 b/g/n 2.4GHz)
Screw Port Type : E26/E27
Material : PC V0
Size : 66*92 mm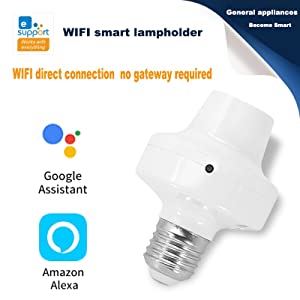 Various control methods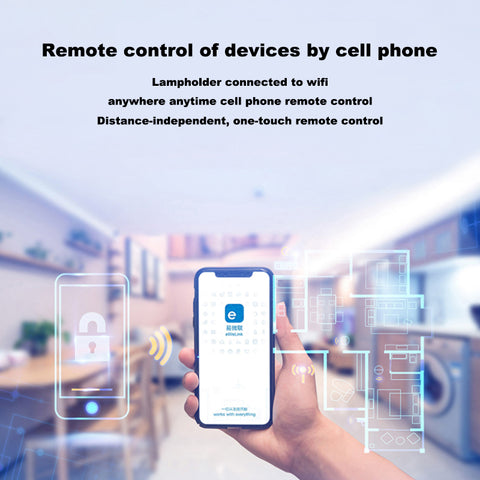 eWeLink APP Remote Control
The mobile phone and the lamp head will exchange information with the router (or anywhere with 2.4GHz Wi-Fi) through the cloud server. Therefore, please ensure that the lamp head is installed near the router (or anywhere with 2.4GHz Wi-Fi), so as not to affect the eWeLink APP control information transmission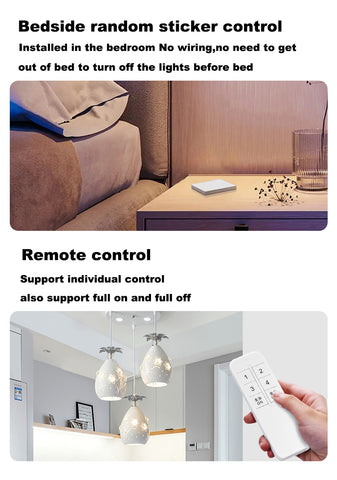 2.4Ghz Transmitter Control
1. For the remote control, please add pairing through the eWeLink APP. One lamp head can accommodate up to 32 sets of remote controls.
2. Full on/off function of the remote control: you can turn on/off all paired lamp heads with one button, and the full on/off button does not need to be paired
Apple Siri/Amazon/Google Voice Control
Switch electrical appliances, voice can be
Product Features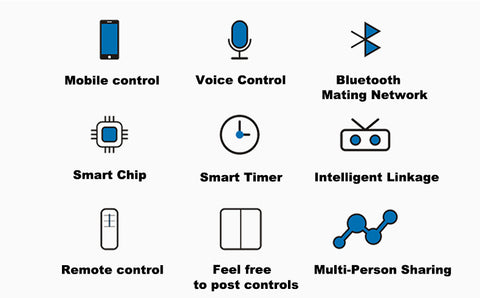 ---
Share this Product
---