User Manual
Instructions about "Smart Life" APP and QIACHIP Wi-Fi Ceiling Fan Remote Control Kit:
You can watch QIACHIP Wi-Fi ceiling fan controller installation demo video at YOUTUBE:
https://youtu.be/RRAWwobpePc
Receiver Functions(Right Diagram)
AC IN L (Left Black)

Input Live wire

AC IN N (Left White)

Input Neutral wire

FAN (Right Black)

Output Fan Live wire (Fan)

LIGHT (Right Blue)

Output Light Live wire (Light)

COM (Right White)

Output Neutral wire

 (Light & Fan Common connection)
Remote Control Functions (Right Diagram)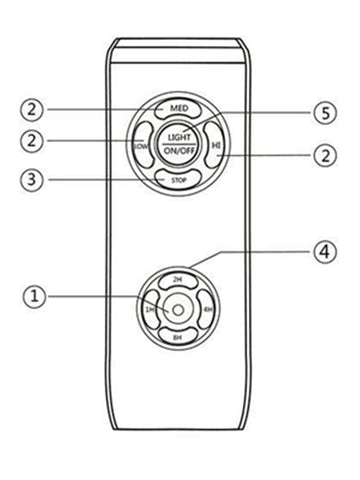 | | |
| --- | --- |
| ① LED Light | Indicator LED Light |
| ② LOW/MED/HI | Minimum, Medium, Maximum Fan speed |
| ③ STOP | Stops Fan |
| ④ 2H/4H/8H/1H | Fan & Light Timer |
| ⑤ Light ON/OFF | Switch Light from on & off |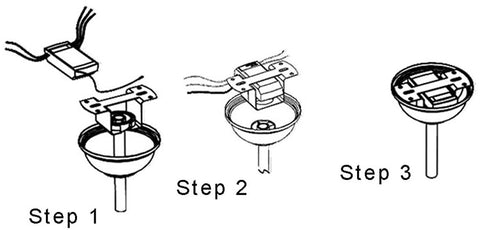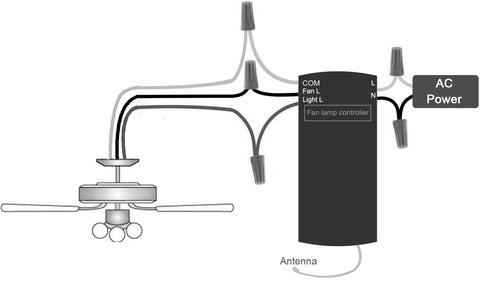 Pairing SmartlifeMobile APP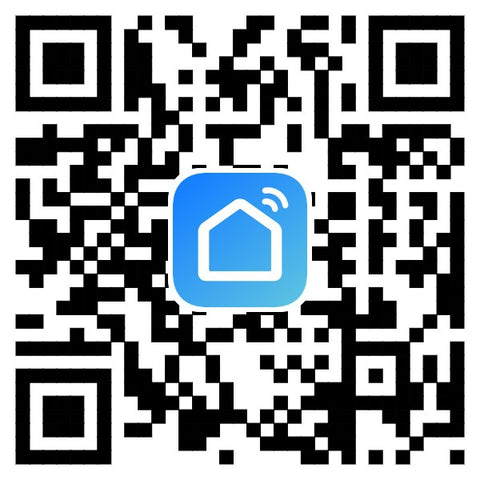 Scan the QR code to download the "Smart Life" APP
Download and Open "Smart Life" Mobile App.
Press the + button in the top right corner of the mobile App.
Under "Add Manually" select Home Appliances.
Select Fan.
Click "Confirm indicator rapidly blink" and type in your Wi-Fi name & password then proceed to click "OK"
After the loading screen go back to homepage and you should be able to find your device there.
Specifications
| | |
| --- | --- |
| Applications | Light/Fan |
| Operating Voltage | 110V/220V Depending on model |
| Max Load Power | <300W Ceiling Fan / <200W LED Light |
| Standby Power consumption | <0.5 W |
| Working temperature | -20℃~80℃ |
| Control Method | Remote Control & Mobile App Control |
| Wiring Method | Live Wire & Neutral Wire |
Q: If you remote cannot control the receiver. 
A: 1.Please turn off the power
     2.Turn on the power again
     3.Press and hold "LIGHT" and "HI" at the same time. Until the receiver emits "beep" three times.
Q: If you cannot pair the Smart life APP. 
A: 1. Please check whether the Wi-Fi network is 2.4g
     2. Turn off the power and turn on the power again, wait for 10 seconds, then press and hold "LIGHT" and "HI" at the same time until the receiver emits a prolonged beep sound three times.
     3. Pairing Smartlife Mobile APP again.