QIACHIP
Zigbee Smart Scene Button Switch Multi-scene Linkage Door and window sensors Window Magnetic Sensor Security Body infrared sensors Temperature and humidity sensors zigbee 3.0 with eWelink With Alexa Google Home
Regular price
$13.99
$0.00
Unit price
per

Zigbee Gateway eWeLink

Product parameters.
zigbee gateway.
Colour: White
Casing material: PC
Dimension: 76*61*20mm
Working temperature : - 10°C~40°C
Operating systems : Android 4. 1& iOS 9.0 or higher
Wireless connections : WiFilEEE 802.11 b/g/n 2.4GHz, ZigBee 3.0
input : DC5V
Model : ZBBridge-01
Q&A:
1.Q:Does this hub work with ZigBee 3.0 products?
A:Yes,it can not only work with tuya zigbee products,but also zigbee 3.0 ones.
2.Q:Can this hub control WiFi smart products in the same app?
A:The hub is connected via a wifi router and cannot be tied to WIFI devices, but can form a whole house link for all your products (including WIFI devices) in the same application
3.Q:Does it work with Alexa echo?
A:Yes,it's compatible with Alexa for voice control,as well as Google Home.
4.Q:What is the ZigBee protocol for this hub?
A:ZigBee and ZigBee 3.0 protocol are both fine.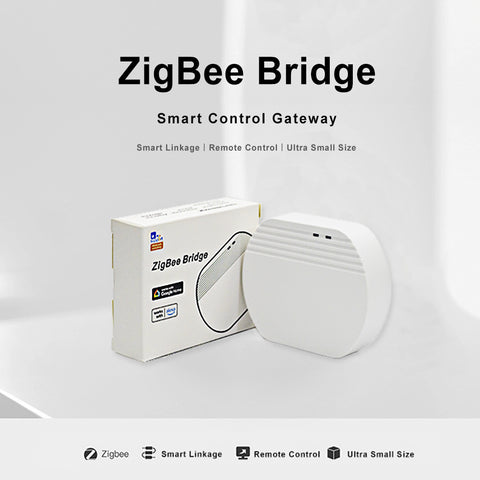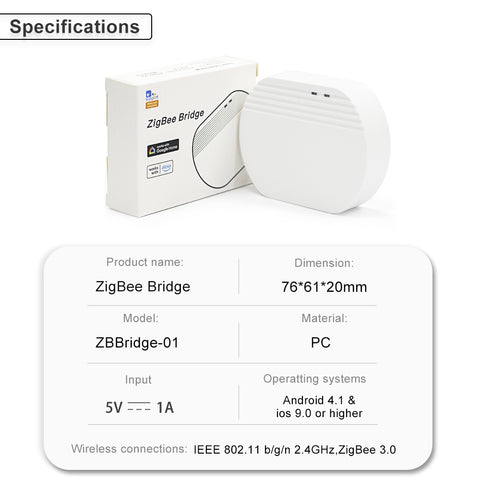 Zigbee Door and window sensors
Warm tip: Need to use with Zigbee gateway
Functions and Features
1. intelligent mini door sensor and window sensor, functional and daily home security guard.
2.Small pocket size, very easy to install and use: first, paste the door sensor on the door and the window sensor on the window;
3. Mini door window sensor helps detect whether the door & window is open or not in real time. If someone broke into your home, the alert will remind and take video, keep yours' and your propertys' safety.
4. Combining doors windows sensor and camera, remote push vedio functions, when someone burst into your home when you stay out, camera will cut out vedio which lasts 6 second automatically and push it to your phones.
5. Paste the doors and windows sensor on the window and connect Smart Air Purifier on your phone, then open the window to ventilate early morning, purifier auto standby.
6. After setting Linkage scene on your phone, the doorbell rings when someone open the door. Combining smart socket and setting Linkage scene on your phone, the lamps lights automatically when you open the door.
7. The shell is made of high quality UV material, fashion appearance and durable.
8. Low power consumption, so in general, you do not need to change the battery in 2 years.
Package Contents
1. 1 x Door Sensors;
2. 1 x Window Sensors;
3. 1 x User Manual.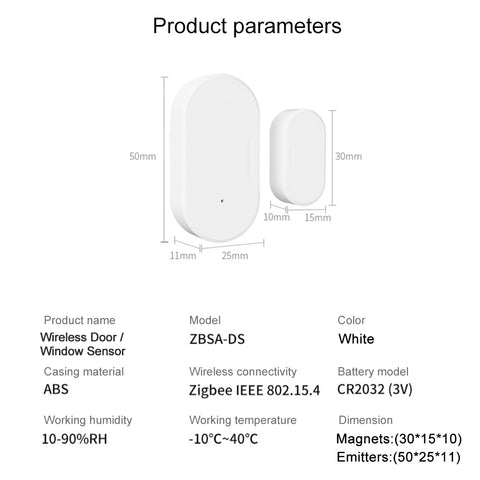 Zigbee body infrared sensor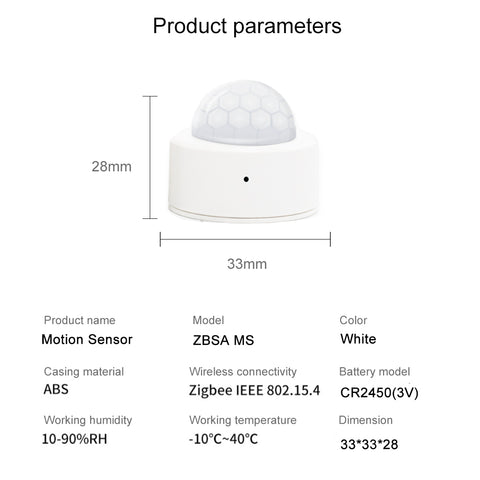 Zigbee Temperature and humidity sensors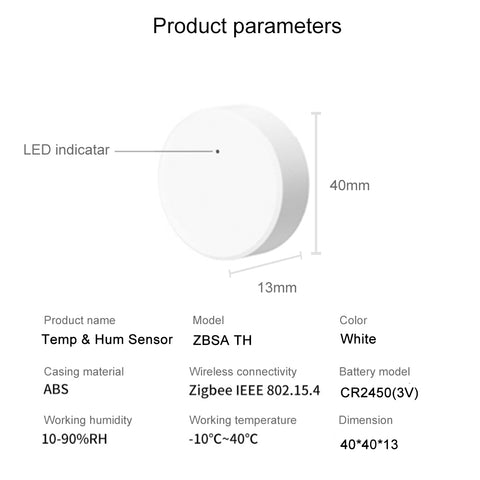 Zigbee Smart Wireless Push Button Switch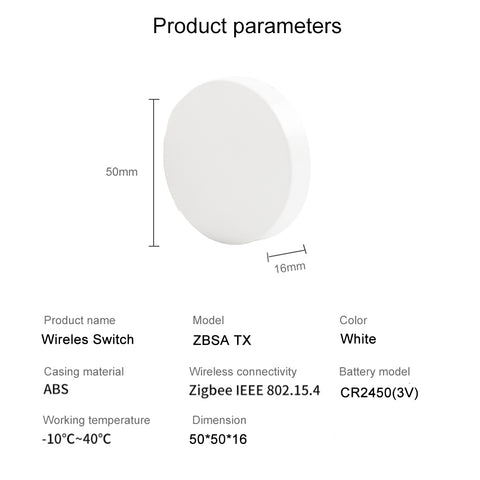 ---
Share this Product
---